The challenge of 1wknotech was actually something I struggled with. I couldn't picture my life without technology which was actually kind of sad. Writing out the hypothetical schedule of what I would do without technology, was actually kind of hard. As I read the #1wknotech feed, however, I thought a lot of people really agreed with me. Like me, not everyone was an avid twitter user but a lot of us really like our phones.
What I really noticed was that there were a wide variety of themes found in these posts. A lot of people posted photos of them holding objects pretending it was their phones. A lot of people talked about how the time without technology was the perfect time to spend with family. There were many common themes found throughout both the Facebook and Twitter feed but there were also plenty of differences.
What I really want to focus on in this essay is three ideas. I want to first focus on how everybody handled the conclusion of #1wknotech and how people responded to being on the last day of  "no" technology. Then I want to talk about how people thought that no technology would mean spending a lot more time outside. Lastly, I want to talk about how the students that participated thought having no technology would affect their homework.
The last day of the project so many of us counted down the hours until we could use technology again. Post after post, hour by hour there was excitement that the project was coming to an end. In a world where technology controls everything, it's easy to see just how much people love their technology. Just like the tweet from Regina Phalange, there were many tweets that produced a similar response.
There were also plenty of tweets that reflected the opposite idea. The idea that not using tech for a week was a simple activity that ended quickly was found in some posts as well. It is perhaps reflected best by Twitter user Ashlyn Beierle.
"I'm free! Its been real Twitter, but I can't stand you. Its gonna be nice to resume enjoying life instead of tweeting about it #1wknotech"-Ashlyn Beierle.
There were also tweets that were indifferent about the whole experience. The results were definitely more in favor of one side over the other but there were still plenty of people who didn't make the last day of #1wknotech known to the entire Twitter world.
Lots of people used the experience as a chance to enjoy the outdoors. It seemed like nature was the perfect way to escape technology. Twitter user @courtnueyun340 used the opportunity to go to the beach.
Twitter user @jv_pw also used the challenge as a way to get more in touch with nature. There is a picture of the user sailing on a beautiful body of water from sunday, the last day technology was "banned".
Unlike California, where the sun is shining and you can go to the beach the participants from our class used the experience to joke about the cold weather and snow. Below is a tweet from @lylewhyle that shows a pretty view of the lake, but instead of the California sun the land is covered in snow.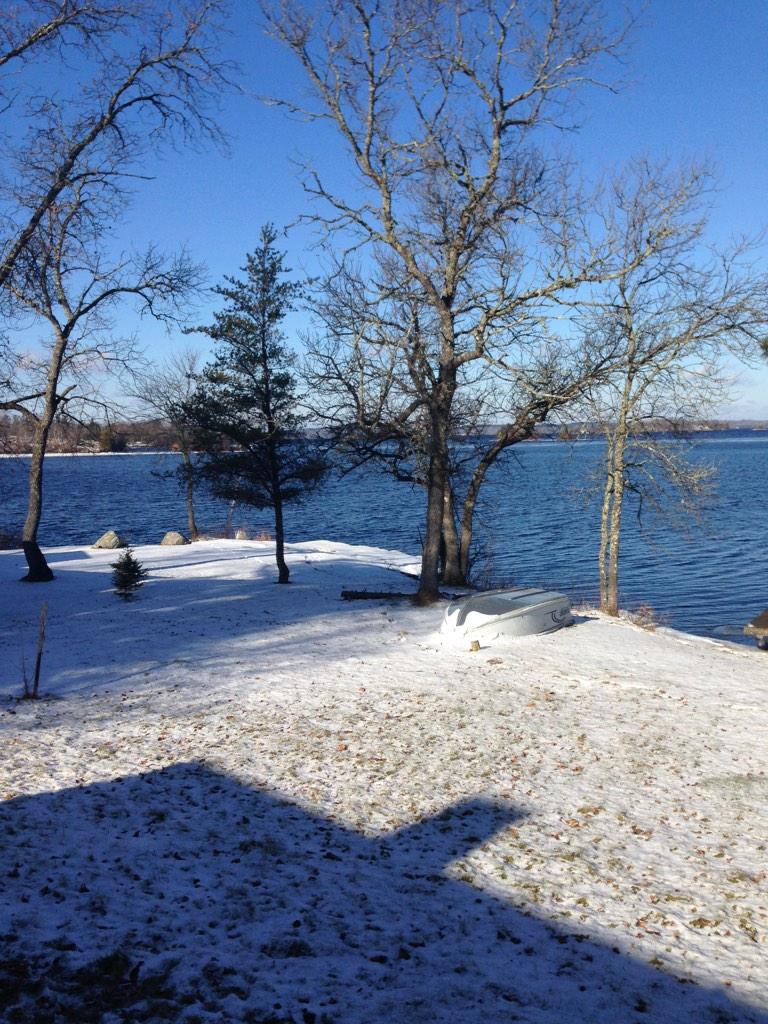 Lastly the idea that technology is prevalent in our school work is found throughout the feed. I thought it was pretty noticeable throughout the feed that a lot of people mentioned their school work. Obviously some people were excited and used the tech break as a homework break but other people were angry that they couldn't use the tech. Twitter user @Chris_Gnarley used the project as a chance to poke fun at group projects.
"Can't work on the Google Doc until midnight. Sorry guys." Group members weren't having it #1WkNoTech
A lot of people felt that without technology, the amount of school work a person would have to complete would be out of control. Would you automatically fail your classes? Would you be able to catch up on all of those moodle posts? A tweet from @KelsieJ738290 reflects the use of technology uses in all of our classes.
"I think I might just continue
#
1wknotech
…. Thinking of all my emails and moodle posts I didn't do is going to make me cry." -KelsieJ738290
In conclusion, I really noticed that most people didn't like the idea of not having technology. People appeared to be more comfortable with the idea as the week went on but were definitely more excited to get back into the swing of things. I think that our world has become so technology dependent that the idea of not having technology is strange and unnatural to us.
I thought it was easy to think of things I would probably actually feel if I didn't have technology. Writing the actual schedule was kind of hard . I also thought it was hard to think of what I would do instead of using technology. I thought that maybe I would do a puzzle or something but if I were to do the project in real life, I have no idea if I would actually do that.
Personally, I learned a lot about my technology dependence. I never really realized how much I loved my phone. The idea of not being able to use it whenever I wanted was a weird one and it made me realize that I am super dependent on technology. I did like the idea of not using it, however, and I think if I were to actually not use technology it would become a lot more comfortable towards the end of the week.